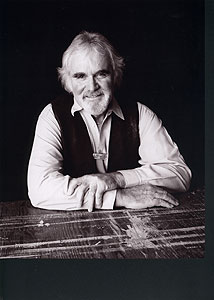 Peter Vance Singer; Songwriter; Public Speaker

Whether you're after a rich baritone voice to perform a few songs, an inspirational speaker, a composer of specially themed songs or a comedy spot to lighten your event, look no further than Peter Vance.


Peter is a singer of Cabaret, Jazz, Ballads, and Originals with a rich soulful style.
He can compose theme songs for your next Conference, Promotion, Festival, and Special Event.
He is an MC, Keynote and After Dinner Speaker and is engaging, entertaining & empowering.



PETER THE SINGER
Peter Vance's life long passion is singing. Be it a Capella with acoustic or contemporary ensemble or big band accompaniment, his interpretation of popular songs from Frank Sinatra to Ray Charles will touch the soul and stir the spirit.
His recent Brisbane singing highlights include performing as Tom Jones in the finals of the theater/film production of "Access Idol", 2004 at Brisbane Powerhouse; singing the Wataboshi Festival Theme Song at the International Welcome, 2003; and performing his original song "Torch of Life" at the Olympic and Paralympic Torch Relay Celebrations and on ABC TV's Stateline in 2000.


PETER THE SONGWRITER
Peter started writing songs when invited by Access Arts to team up with Ant McKenna of "Those Bloody McKennas", and they created and performed "Welcome To My Day" at the 5th Asia Pacific Wataboshi Music Festival, Japan 1999.
Other theme songs he has written include "Beyond the Boundaries" for the closing ceremony of National Speakers of Australia Convention, 2001 and "Rhetoric to Reality" for Queensland Advocacy Inc's Action Forum, 2001 with its focus: People with a disability and their families setting the agenda for a civil society!
As well as these live performances many of Peter's songs have been aired on 612 ABC Brisbane including his "Three Songs of the Suburbs". In August 2003 he was invited to write the centenary song for The Town of Toowong which he performed with the State School Choir and The Kate Street Mob Big Band during the week long celebrations.


PETER THE SPEAKER
Peter is also in demand as a Motivational Speaker with successes including national awards for "CANE 'n ABLE" (Toastmasters 1998) and "Wonderful World" (Sydney Fringe Festival 2001) where he explored the impact of genetic cleansing, global warming and the computer revolution on his own life story!
His witty comedy show "CANE 'n ABLE" premiered at La Boite's, "Shock of the New" Festival in 1997 and then toured to the HIGH BEAM Festival in Adelaide 1998. Peter's CANE DO insights into the life of a VIP (Vision Impaired Person) sharpened the focus of participants at the Australasian Orientation & Mobility Conference on the Gold Coast 2003 with fun filled excerpts featured on his latest CD.
Peter's most recent keynote "Your Next Step "was enthusiastically received at the 10th Annual Conference of the 60 & Better Program in 2004. Comments included "Peter is one of those people that make you stop and think". He has a wonderful outlook on life." True to his message that we should create such an impression that we are always welcome back Peter
has already delighted audiences at Tara and on the Gold Coast during Seniors Week 2004 and will entertain 60 & Better members at Inglewood in 2005.

Peter is a member of the National Speakers Association of Australia and values many charity organisations, government departments, teaching institutions and corporations among his clients.
In 2003 he was honoured with a Centenary Medal for his community work in disability services. Quotes Peter "I am definitely not alone on my journey as I live for today, learn for tomorrow. I am very thankful to my family, friends, community groups and organisations who continue walking with me towards a better quality of life for all."
Peter's CD: CANE 'n ABLE Songs & Stories by Peter Vance - May 2004 - Is available by Emailing:info@accessarts.org.au


For prices, availability, further details and to make a booking, please call or email Janelle at:
tel/fax: (07) 3855 3048
Mobile: 0414 3855 30
Email: info@salubriousproductions.com
ABN: 22 896 553 565

Salubrious Productions thanks Arts Queensland for its generous support in the design of this web site.